Are you planning to start your career as a forklift operator? Are you curious about all the details and information regarding this job? Are you scrolling through the different web pages to find the same? Well, if this is the case, then you have landed on the right page. To establish your career in this field as an operator, a person will require forklift certification. Here, we will feed you with all the necessary details you need to know about forklift certification. Before we dig into detailed information, let us understand the role of a forklift operator.
Who is a forklift operator?
A Forklift operator is a person who has the skill and ability to drive the forklift trucks, which are also known as shockers commonly. These machines help to lift heavy objects, transfer bulk material to the warehouse, factories, construction sites, etc. Such machines are designed with the in-built hydraulic lift which enables them to lift heavy and bulky objects/materials.
This whole task of operating the forklift machine may seem easy and fun task. But, it also involves a high risk for the person operating it because; slight negligence can result in loss of life and destruction. Therefore, proper training is provided to these drivers, so that they are prepared to handle such powerful machines and ensure their safety. This training for operating these machines is known as forklift certification. To ensure the safety and to avoid massive economic losses, these days most of the forklift operating company demand for certification.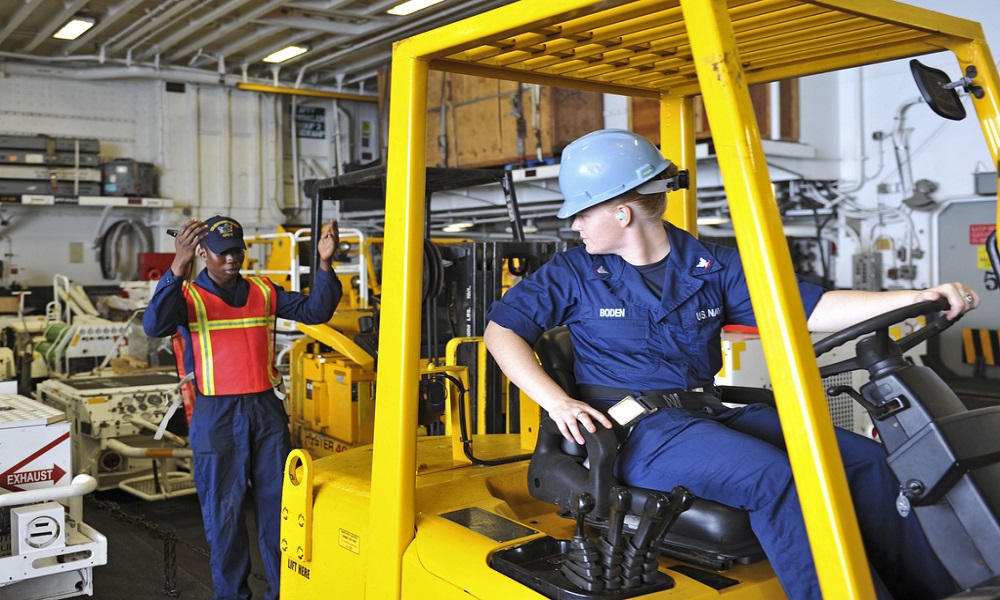 You may be wondering that from where you can get certified for same? There are many trusted and deemed institutions which offer forklift certification in Ottawa.
How to attain a certification or ticket for operating forklift machines?
Yes, several questions must have been crossing your mind on how to attain this certification and what all is involved during this training. In straight and straightforward words, all you have to do is sign yourself up for a certification program from any one of the reputed institutions. After that, you will be given thorough theoretical and practical knowledge and training on the same since safety is one of the main reasons behind the requirement of this certification. The drivers are first trained on the stimulators and then asked to train on the machine itself, to avoid the risk of severe injury. There are some companies which themselves arrange for this training certification for their employees as well.
Certification Pre-requisites
Be it any training or certification course; each one has its own set of pre-requisites, and same is the case with forklift certification. To enroll oneself under this certification, a person should fulfill the below-listed criterion-
A person should be above 18 years of age.
The training received by the person should be under the standards and guidelines of OSHA.
If you are a person living in Ottawa, you must be familiar with the fact that there are not many forklift training centers with OSHA standards around you. ProSAP is one such company which offers training to the candidates and helps them acquire a license or certification. The training company operates in close tandem with OSHA and help innumerable forklift drivers to get their licensing and certification matters sorted.