Any formal or informal forklift operation involves some of the major distractions, which in turn, cause accidents. That is why, along with providing training for handling poorly maintained equipment, usage violations on manufacturer specifications, safety restraints, etc., institutions for forklift certification in Ottawa are emphasizing on the distraction management training also.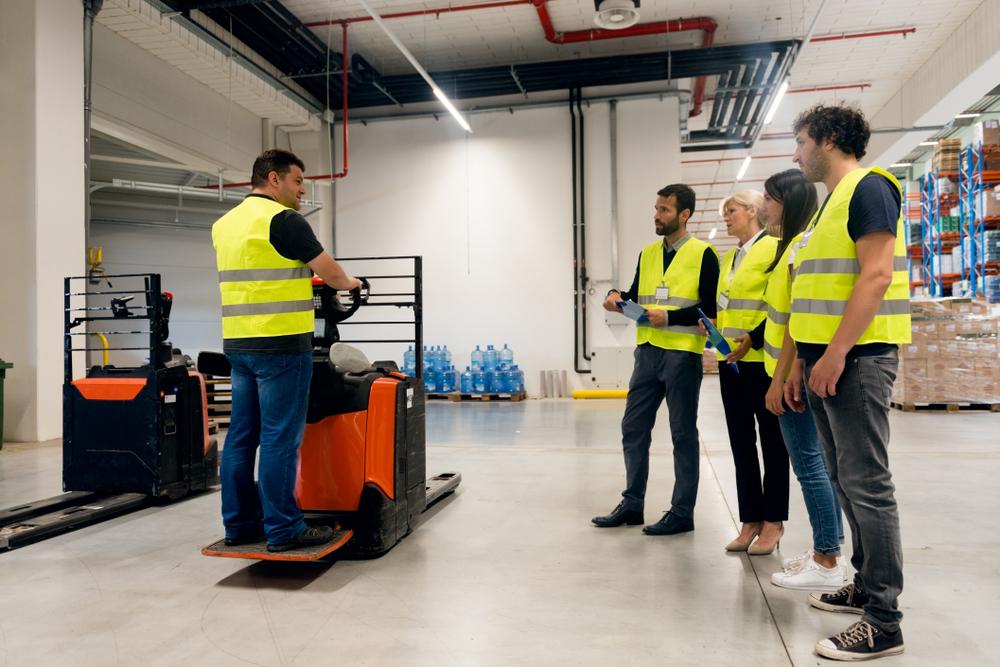 Distractions- The major constraint in forklift operation
There are many problems associated with forklift distractions. Yes, even a simple distraction can cost you with your life. Here are some of the common distractions faced by any forklift operator
Light and visibility distractions
Being a forklift operator, one should check the lighting facility given to him/her in the concerned workplace. Your routine safety audit thus should include the investigation that there should not be any ambient light that obstructs the visibility or distract the glare at all. You should also check the corners and key work areas as well and ensure there is not an obstructed view. It is an essential thing to consider as too bright or too low light in the workplace can cause tremendous problems to you while operating the forklift trucks.
Noise distractions
Like light, noise distraction can also be a huge problem for any forklift operator, and their safety may come in stake. You have to make sure that the forklift signals are clear and distinct enough to operate the forklift truck comfortably. You also take care of the fluctuations of the sounds and confirm it shouldn't hinder your forklift operation at all.
Pedestrian distractions
There are certain pedestrian distractions also that you need to handle with care. Pedestrian behavior is unpredictable, even in the areas restricted to only employees. If you see any pedestrian is present on your route, you should keep the speed od the truck low and under full control.
Task management
Task management is one of the most important things every forklift operator should take into consideration. You should be required to focus on one task at one time. You should also not interfere in other's work much while running the forklift truck. Moreover, the workload should also be minimal enough even if it requires increase in staff so that the operators could not get distracted from their respective tasks.
Environmental distractions
If you are needed to operate forklift trucks outside the vicinity, you have to take care of the environment, as well. Too much brightness, rain or any such environmental factors can cause severe problems while running the forklift trucks. You thus need to check the cabins in the trucks are closed and heated to fight any adverse weather conditions.
Being a certified forklift training institute in Ottawa, we provide the training needed in this ongoing forklift world. Keeping all the needs and necessities of the organization, we provide all the required training for our trainees. To know more about streamlining the workplace hazards and protect yourself from any unexpected event, get our advanced forklift training done by expert forklift trainers.