The Workplace Hazardous Materials Information System (WHMIS) in Ottawa is a national standard for communicating information about hazardous workplace products. It is implemented through complementary federal, provincial and territorial laws. Originally established in 1988, the purpose of WHMIS is to ensure employers and workers receive consistent and comprehensive health and safety information about the hazardous products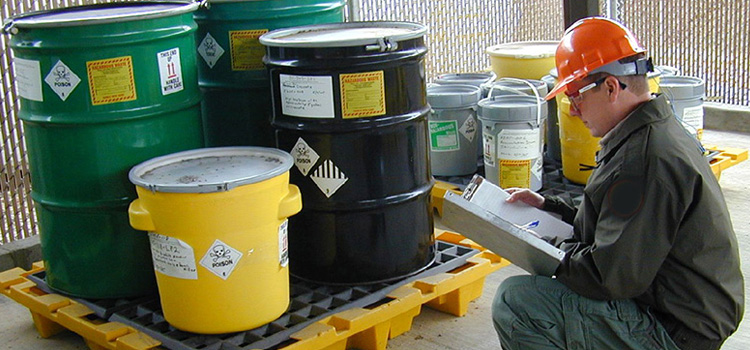 they may be exposed to at work. By setting standards for the type and amount of information to be given to the users of hazardous chemicals and biological agents, WHMIS is intended to reduce workplace injuries and illnesses related to such products.
This course is designed to advise the trainee on the various hazards in the workplace consists of compressed gas, paints, cleaning products, fuels, and solvents etc. The report in the program would have workers safe by giving them all of the basic information prior to being exposed to or working with any chemical products.
The Main Elements of WHMIS are:
Product classification: Products designed for use in the workplace are classified based on their hazardous properties.
Labels: Provide basic information that a worker wants to know to safely use a hazardous product.
Safety data sheets (SDSs): Supplement the label with more accurate information about a product's physical and chemical characteristics, its hazardous properties and essential handling precautions.
Worker education: Assures workers understand the information on labels and safety data sheets and can implement this knowledge on the job.
WHAT DO YOU MEAN BY FORKLIFT AND SAFETY TRAINING?
Forklift also is known as lift truck or fork hoist is a very useful, powered instrument in the industrial area. It is used to lift and move heavy material to a short distance within the range. It serves as a piece of useful equipment which works as both lifting tools as well as a carrying vehicle. As though it decreases the manpower and benefits industrial owners, it also resulted in causing so many accidents and resulted in personal injuries, loss of products and also had taken a life of many individuals. One of those causes is concerned with safety training.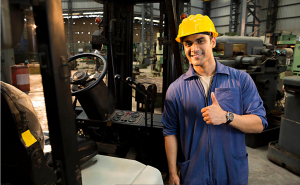 The lack of knowledge known in forklift operating certification in Ottawa and are not knowing the principles of physics which assist the forklift to lift and move the heavy loads. The labors move forklift carelessly causing accidents. The only way to control the rate of these accidents is by undertaking forklift safety courses.
WHAT MAKES US BETTER?
Pro SAP is the best forklift safety training agency, where as an individual or as a part of organizations one can get thorough knowledge about forklift safety training. We are known for our qualitative technical training to the concerned clients. If you are located in Ottawa or anywhere in Canada you can opt forklift safety training and WHMIS Training from PROSAP which is located in Ottawa. We also offer some online forklift courses too, but going to institute always serves good.
ProSAP always concentrates on upgrading the safety techniques and thus training the clients to the best range and thus making the working place free of any sort of hazardous.
Select ProSAP to become a pro in operating forklifts, and reducing any sort of accidents related to that.